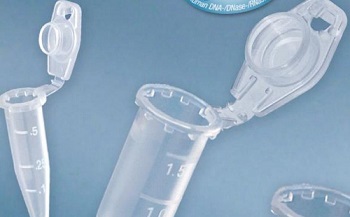 Micro Tubes
Standard tubes, SafeSeal tubes, Low Binding tubes
제품특징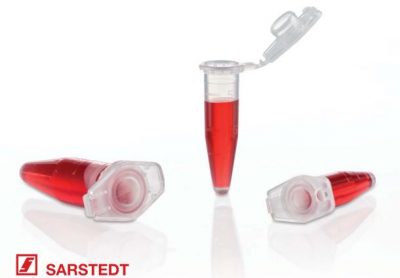 1.Small tubes that are big on details
-Wide lid connection - easy closing
-Durable label fields - secure labelling
-Clear graduation - quick volume estimations
2.Quality
-Easy handling : the optimised design makes it easier to open and close the tubes and facilitates efficient handling in any application
-Chemical resistant : the processed materials are resistant to a wide range of the most commonly used solvents, acids and bases
-Temperature resistant : polypropylene micro tubes can be autoclaved at 121ºC and withstand temperatures as low as -80ºC
-Transparent : highly polished tools and premium raw materials guarantee that you will always be able to see your sample inside the tube
-Durable : the combination of design and materials enables the micro tubes to be centrifuged up to 20,000 x g, and some variants can even be centrifudge up to 30,000 x g
3.Diversity
-0.5ml, 1.5ml, 2.0ml or the intermediate 5ml
-Biosphere® plus, PCR Performance Tested or standard quality
-SafeSeal, standard or easy-fit caps
-Low binding, coloured or transparent
제품스펙
1.Standard Tubes
Ordering Information - 0.5ml micro tubes
Cat No.
Colour
Packaging bag/case
72.699
transparent
1,000/5,000
72.699.001
red
500/5,000
72.699.002
yellow
500/5,000
72.699.003
blue
500/5,000
72.699.004
green
500/5,000
72.699.005
violet
500/5,000
Ordering Information - 1.5ml micro tubes
Cat No.
Colour
Packaging bag/case
72.690.001
transparent
500/5,000
72.690.004
brown
500/5,000
72.690.007
violet
500/5,000
72.690.475
blue
500/5,000
72.690.476
green
500/5,000
72.690.477
red
500/5,000
72.690.478
yellow
500/5,000
Ordering Information - 2.0ml micro tubes
Cat No.
Colour
Packaging bag/case
72.691
transparent
500/5,000
72.691.001
brown
500/5,000
72.691.002
red
500/5,000
72.691.004
yellow
500/5,000
72.691.005
green
500/5,000
72.691.006
blue
500/5,000
72.691.007
violet
500/5,000
2.SafeSeal Micro Tubes
Ordering Information - 0.5ml SafeSeal micro tubes
Cat No.
Purity grade
Colour
Packaging bag/inner box/case
72.704.500
Biosphere® plus
transparent
50/250/500
72.704.400
PCR performance tested
transparent
250/500/2,000
72.704
transparent
250/500/2,000
72.704.001
brown
250/500/2,000
72.704.002
red
250/500/2,000
72.704.004
yellow
250/500/2,000
72.704.005
green
250/500/2,000
72.704.006
blue
250/500/2,00
Ordering Information - 1.5ml SafeSeal micro tubes
Cat No.
Purity grade
Colour
Packaging bag/inner box/case
72.706.200
Biosphere® plus
transparent
50/250/500
72.704.400
PCR performace tested
transparent
250/1,000/2,000
72.706
transparent
250/1,000/2,000
72.706.001
brown
250/1,000/2,000
72.706.002
red
250/1,000/2,000
72.706.004
yellow
250/1,000/2,000
72.706.005
green
250/1,000/2,000
72.706.006
blue
250/1,000/2,000
Ordering Information - 2.0ml SafeSeal micro tubes
Cat No.
Purity grade
Colour
Packaging bag/inner box/case
72.695.200
Biosphere® plus
transparent
50/250/500
72.695.400
PCR performace tested
transparent
250/1,000/2,000
72.695.500
transparent
250/1,000/2,000
72.695.001
brown
250/1,000/2,000
72.695.002
red
250/1,000/2,000
72.695.004
yellow
250/1,000/2,000
72.695.005
green
250/1,000/2,000
72.695.006
blue
250/1,000/2,000
72.695.007
violet
250/1,000/2,000
3.Low binding micro tubes
Ordering Information - Low binding micro tubes
Cat No.
Low Binding
Volume
Packaging bag/inner box/case
72.704.600
Protein
0.5ml
50/300/1,200
72.704.700
DNA
0.5ml
50/300/1,200
72.706.600
Protein
1.5ml
50/200/800
72.706.700
DNA
1.5ml
50/200/800
72.695.600
Protein
2.0ml
50/200/800
72.695.700
DNA
2.0ml
50/200/800
주요사항
1.Standard micro tubes
Sarstedt micro tubes in standard quality are the optimal day-to-day companions in any lab.
Made of durable polypropylene and easy to handle, they are ideal for any routine application.
-Durable standard quality : all micro tubes can be safely centrifuged at 20,000 x g
-Sophiscated design : easy to open, securely sealed when closed
-Larger packaging units : economical storage and backup
2.SafeSeal micro tubes
SafeSeal micro tubes are especially suitable for use under thermal or mechanical stress.
The lid design with a molded retaining cam allows for reliable sealing even at high centrifugation forces, or when mixing or heating samples.
The SafeSeal micro tubes offer additonal security when handling especially sensitive reagents, detergents such as SDS, or volatile substances.
-Special lid design : secure sealing even under thermal and mechanical stress
-Durable : 2.0ml micro tubes can be centrifuged up to 25,000 x g, 0.5 and 1.5ml micro tubes can be centrifuged up to 30,000 x g, without the lids opening unexpectedly
-Certified quality : three purity grades ro meet all requirements
3.Low Binding micro tubes
Sarstedt has developed micro tubes and screw cap micro tubes that ensure a maximum recovery rate to meet the requirements of protein and DNA analytics.
Minimising sample loss - especially for costly and valuable reagents - is essential to save costs, achieve accurate analysis results, and ensure secure storage over a long period of time.
Special high-quality plastics are used for Sarstedt low binding vessels. A repellent coating, for example with silicones, which could falsify the analyses is not necessary,
-Available in three sizes : 0.5ml, 1.5ml and 2.0ml
-Durable : Low protein binding tubes can be centrifuged up to 20,000 x g, low DNA binding tubes can be centrifuged up to 30,000 x g (2ml up to 25,000 x g)
-Certified PCR Performance Tested quality : DNA-free, DNase/RNase-free and free forma PCR inhibitors
-Convenient small pack sizes : 50 tubes in a resealable bag to reduce risk of contamination