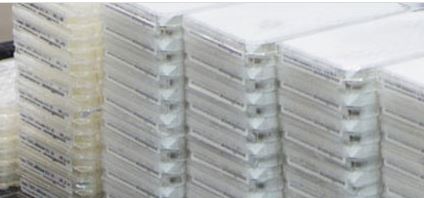 cDNAs and ORFs
Mammalian cDNAs, Mammalian ORFs, Non-Mammalian cDNAs and ORFs
제품특징
cDNAs and ORFs can be used to overexpress particular genes of interest. Choose from individual clones, lentiviral ORFs, and genome-scale libraries.
>Mammalian cDNAs
Our MGC and Incyte cDNA collections include fully sequenced, full-length cDNAs as well as unique ESTs not found anywhere else. Expression-ready cDNAs and library subsets are also available.
• Mammalian Gene Collection (MGC) Clones
Completed by the NIH in 2009, the MGC is now recognized as the gold standard for full-length, fully sequenced cDNA collections.
Human, mouse, rat, and bovine cDNAs from the Mammalian Gene Collection (MGC)
>Mammalian ORFs
With both 5' and 3' UTRs removed, open reading frames (ORFs) provide a shortcut to protein expression. Choose from Gateway or expression-ready ORF collections.
• Precision LentiORFs
Precision LentiORFs are expression-ready open reading frames (ORFs) that have been cloned into a lentiviral expression vector with a GFP reporter. A collection of almost 12,000 unique expression-ready human ORFs
• ORFeome Collaboration Collection
ORFeome Collaboration Clones are fully-sequenced human open reading frames (ORFs) subcloned into Gateway-entry vectors and are available with or without native stop codons.
• CCSB Human ORFeome
The CCSB Human ORFeome (hORFeome) is a Gateway-adapted collection of human open reading frames, which can be easily transferred into compatible expression vectors.
>Non-Mammalian cDNAs and ORFs
A comprehensive source for cDNAs, ORFs, knockout strains, promoter collections and other resources for Yeast, C. elegans, Zebrafish, Xenopus, and E. coli.
• Yeast
Saccharomyces cerevisiae is a powerful model for understanding genetic regulation in eukaryotic cells. Dharmacon yeast resources include multiple collections for interrogating the yeast genome, including Tagged ORFs, Kockout Strains, Protein-Protein Interaction Collections and Mutant Strains and Screening Collections.
• C. Elegans
C. elegans ORFs, RNAi feeding collections, promoter and transcription factor collections. The nematode Caenorhabditis elegans is an important model organism for biological research, and has lead to breakthroughs in the areas of apoptosis and RNA interference (RNAi).
• E. coli
Includes the E. coli Keio knockout collection, Promoter-GFP fusions for monitoring gene expression, and tagged ORFs for studying protein-protein interactions.
• Zebrafish
Danio reio, commonly known as Zebrafish, is an important model organism in biology research. The well characterized growth cycle and fully sequenced genome of D. rerio has made it a useful subject for researchers studying vertebrate development and the genes responsible for this complex biological process. Potential applications for Zebrafish products include protein expression experiments, gene discovery, and genome mapping.
• Xenopus
The Xenopus serves as a model organism for the study of embryonic development, developmental biology, cell biology, and oncogenesis. Xenopus resources include clones from the I.M.A.G.E. Consortium as well as Xenopus Gene Collection (XGC) clones for both Xenopus laevis and Xenopus tropicalis.
제품스펙
cDNAs
ORFs
Mammalian
Gene Collection
(MGC)
CCSB Human
ORFeome
Human
ORFeome V8.1
ORFeome
Collaboration
CCSB-Broad
Lentiviral
Expression ORF
Library
Precision
LentiORF
Species
Human, Mouse, Rat
Human
Human
Human, Mouse
Human
Human
Fully sequenced
●
●
●
●
●
Expression-ready
subsets
●
●
Easy- to-transfer
●
●
●
Fluorescent reporter gene
GFP
Ready-to-use
●
●
Genome-scale
●
●
●
●
●
●
주요사항