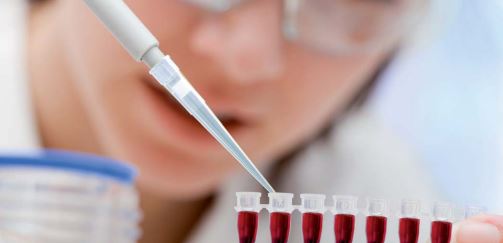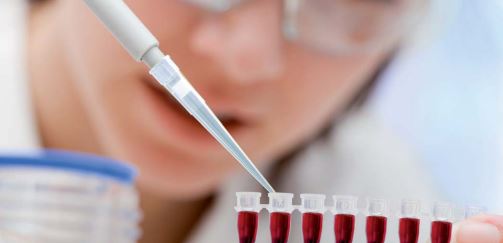 Pipette Tips
Pipette Tips (without Filter, with Filter)
제품특징
Sarstedt offer an extensive range of certified and geometrically optimised pipette tips with and without filters for all common pipettes.
The hydrophobic filter material prevents the aerosol, which is formed when pipetting, from contaminating the pipette.
Our pipette tips are characterised by their high transparency and accuracy.
Compliance according to DIN EN ISO 8655 is tested with the most common pipettes.
The pipette tips are available in a bag, box or economical refill system, in three purity grades and as a low retention version.
제품스펙
Quality Tips with Filter
| | | | | |
| --- | --- | --- | --- | --- |
| Cat No. | Max. Sample Volume | Colour | Quality | Packaging |
| 70.1130.212 | 2.5µl | neutral | Biosphere® plus | 96/box, 480/inner box, 1,920/case |
| 70.1130.210 | 2.5µl | neutral | Biosphere® plus | 96/box, 480/inner box, 1,920/case |
| 70.1130.410 | 10µl | neutral | PCR performance tested | 480/bag(loose), 4,800/case |
| 70.1131.210 | 10µl | neutral | Biosphere® plus | 96/box, 480/inner box, 1,920/case |
| 70.1115.210 | 10µl | neutral | Biosphere® plus | 96/box, 480/inner box, 1,920/case |
| 70.1115.410 | 10µl | neutral | PCR performance tested | 480/bag(loose), 4,800/case |
| 70.1114.210 | 20µl | neutral | Biosphere® plus | 96/box, 480/inner box, 1,920/case |
| 70.1114,410 | 20µl | neutral | PCR performance tested | 480/bag(loose), 4,800/case |
| 70.1116.210 | 20µl | neutral | Biosphere® plus | 96/box, 480/inner box, 1,920/case |
| 70.760.213 | 20µl | neutral | Biosphere® plus | 96/box, 480/inner box, 1,920/case |
| 70.760.413 | 20µl | neutral | PCR performance tested | 480/bag(loose), 4,800/case |
| 70.760.212 | 100µl | neutral | Biosphere® plus | 96/box, 480/inner box, 1,920/case |
| 70.760.412 | 100µl | neutral | PCR performance tested | 480/bag(loose), 4,800/case |
| 70.1189.215 | 200µl | neutral | Biosphere® plus | 96/box, 960/case |
| 70.760.211 | 200µl | neutral | Biosphere® plus | 96/box, 480/inner box, 1,920/case |
| 70.760.411 | 200µl | neutral | PCR performance tested | 480/bag(loose), 4,800/case |
| 70.765.210 | 300µl | neutral | Biosphere® plus | 96/box, 480/inner box, 1,920/case |
| 70.762.211 | 1,000µl | neutral | Biosphere® plus | 100/box, 500/inner box, 1,000/case |
| 70.762.411 | 1,000µl | neutral | PCR performance tested | 200/bag(loose), 2,000/case |
| 70.1186.210 | 1,250µl | neutral | Biosphere® plus | 96/box, 768/case |
| 70.7786.410 | 1,250µl | neutral | PCR performance tested | 384/bag(loose), 3,480/case |
Quality Tips without Filter
| | | | | |
| --- | --- | --- | --- | --- |
| Cat No. | Max. Sample Volume | Colour | Quality | Packaging |
| 70.1130 | 10µl | neutral | | 1,000/bag, 10,000/case |
| 70.1130.100 | 10µl | neutral | | 96/box, 1,920/case |
| 70.1130.200 | 10µl | neutral | Biosphere® plus | 96/box, 480/inner box, 1,920/case |
| 70.1130.600 | 10µl | neutral | | 96/Tray, 576/StackPack, 2,304/case |
| 70.1130.460 | 10µl | neutral | PCR performance tested | 96/Tray, 576/StackPack, 2,304/case |
| 70.1131 | 10µl | neutral | | 500/bag, 10,000/case |
| 70.1131.100 | 10µl | neutral | | 96/box, 1,920/case |
| 70.1115 | 10µl | neutral | | 1,000/bag, 10,000/case |
| 70.1115.100 | 10µl | neutral | | 96/box, 1,920/case |
| 70.1115.200 | 10µl | neutral | Biosphere® plus | 96/box, 480/inner box, 1,920/case |
| 70.1114 | 20µl | neutral | | 1,000/bag, 10,000/case |
| 70.1114.100 | 20µl | neutral | | 96/box, 1,920/case |
| 70.1114.200 | 20µl | neutral | Biosphere® plus | 96/box, 480/inner box, 1,920/case |
| 70.1116 | 20µl | neutral | | 1,000/bag, 10,000/case |
| 70.1116.100 | 20µl | neutral | | 96/box, 1,920/case |
| 70.1116.200 | 20µl | neutral | | 96/box, 480/inner box, 1,920/case |
| 70.760.002 | 200µl | neutral | | 500/bag, 10,000/case |
| 70.760.012 | 200µl | yellow | | 500/bag, 10,000/case |
| 70.760.102 | 200µl | neutral | | 96/box, 1,920/case |
| 70.760.202 | 200µl | neutral | Biosphere® plus | 96/box, 480/inner box, 1,920/case |
| 70.760.502 | 200µl | neutral | | 96/Tray, 480/StackPack, 1,920/case |
| 70.760.452 | 200µl | neutral | PCR performance tested | 96/Tray, 480/StackPack, 1,920/case |
| 70.1189.105 | 200µl | neutral | | 96/box, 960/case |
| 70.1190.100 | 200µl | neutral | | 96/box, 960/case |
| 70.760.001 | 250µl | neutral | | 500/bag, 10,000/case |
| 70.760.201 | 250µl | neutral | Biosphere® plus | 96/box, 480/inner box, 1,920/case |
| 70.760.501 | 250µl | neutral | | 96/Tray, 480/StackPack, 1,920/case |
| 70.760.451 | 250µl | neutral | PCR performance tested | 96/Tray, 480/StackPack, 1,920/case |
| 70.765 | 300µl | neutral | | 500/bag, 5,000/case |
| 70.765.100 | 300µl | neutral | | 96/box, 1,920/case |
| 70.765.200 | 300µl | neutral | Biosphere® plus | 96/box, 480/inner box, 1,920/case |
| 70.762 | 1,000µl | neutral | | 250/bag, 5,000/case |
| 70.762.010 | 1,000µl | blue | | 250/bag, 5,000/case |
| 70.762.100 | 1,000µl | neutral | | 100/box, 1,000/case |
| 70.762.200 | 1,000µl | neutral | Biosphere® plus | 100/box, 500/inner box, 1,000/case |
| 70.1186 | 1,250µl | neutral | | 384/bag, 3,840/case |
| 70.1186.100 | 1,250µl | neutral | | 96/box, 3,840/case |
| 70.1186.200 | 1,250µl | neutral | Biosphere® plus | 96/box, 768/case |
| 70.1183.001 | 5ml | | | 250/bag, 2,500/case |
| 70.1183.101 | 5ml | | | 50/box, 500/case |
| 70.1183.002 | 5ml | | | 250/bag, 2,500/case |
| 70.1183.102 | 5ml | | | 50/box, 500/case |
| 70.1187.001 | 10ml | | | 200/bag, 2,000/case |
| 70.1187.101 | 10ml | | | 25/box, 250/case |
Low retention pipette tips with filter in Biosphere® plus quality
| | | | |
| --- | --- | --- | --- |
| Cat No. | Volume | Description | Packaging |
| 70.1130.217 | 2.5µl | Biosphere® plus | 96/box, 480/inner box, 1,920/case |
| 70.1130.215 | 10µl | Biosphere® plus | 96/box, 480/inner box, 1,920/case |
| 70.1114.215 | 20µl | Biosphere® plus | 96/box, 480/inner box, 1,920/case |
| 70.1116.215 | 20µl | Biosphere® plus | 96/box, 480/inner box, 1,920/case |
| 70.760.219 | 20µl | Biosphere® plus | 96/box, 480/inner box, 1,920/case |
| 70.760.217 | 100µl | Biosphere® plus | 96/box, 480/inner box, 1,920/case |
| 70.760.216 | 200µl | Biosphere® plus | 96/box, 480/inner box, 1,920/case |
| 70.765.215 | 300µl | Biosphere® plus | 96/box, 480/inner box, 1,920/case |
| 70.761.216 | 1,000µl | Biosphere® plus | 100/box, 500/inner box, 1,000/case |
Low retention pipette tips without filter
| | | |
| --- | --- | --- |
| Cat No. | Volume | Packaging |
| 70.1130.105 | 10µl | 96/box, 1,920/case |
| 70.1114.105 | 20µl | 96/box, 1,920/case |
| 70.1116.105 | 20µl | 96/box, 1,920/case |
| 70.760.107 | 200µl | 96/box, 1,920/case |
| 70.765.105 | 300µl | 96/box, 1,920/case |
| 70.762.105 | 1,000µl | 100/box, 1,000/case |
주요사항
Low Retention Pipette Tips
Improved sample recovery thanks to low retention surface
-Cost savings in valuable reagents, e.g. growth factors, assay kit reagents, restriction enzymes, polymerases or PCR master mixes
-Enhanced research results thanks to increased reproducibility of experiments
-Maximum pipetting accuracy with improved sample recovery
-Significantly enhanced pipetting of highly viscous liquids, e.g. glycerine, buffer solutions anf detergents