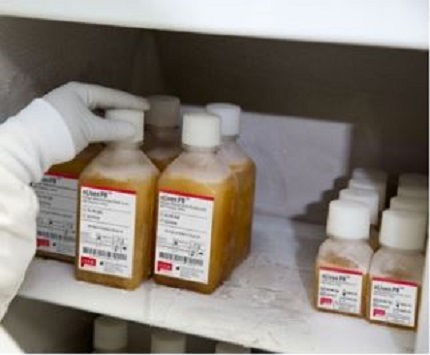 [FBS 대체] nLiven PR™
Pathogen-reduced Human Platelet Lysate GMP Compliant
제품특징
nLiven PR™
PATHOGEN-REDUCED HUMAN PLATELET LYSATE
Vital to Clinical Progress
nLiven PRTM is a human platelet lysate (HPL) using a unique pathogen-reduction process that is GMP compliant. It is designed to meet your needs for the evolving global regulations and challenging development milestones.
제품스펙
nLiven PR™ Ordering Information
| | |
| --- | --- |
| Product | Product Number |
| nLiven PR 100mL | PL-PR-100 |
| nLiven PR 500mL | PL-PR-500 |
주요사항
nLiven PR is your tool to develop therapeutics by providing:
Safety: validated pathogen reduction in an ISO 9001 certified facility and tested for sterility, mycoplasma, and endotoxin
Reproducibility: minimized lot-to-lot variability by pooling over 100 human U.S. donors from AABB accredited/FDA registered blood centers
Reliability: established manufacturer, dependable supply to meet your large-scale commercialization needs, and stable pricing
Compliance: produced under consideration of European Pharmacopoeia General Chapter 5.2.12.4
nLiven PR, vital to clinical progress.